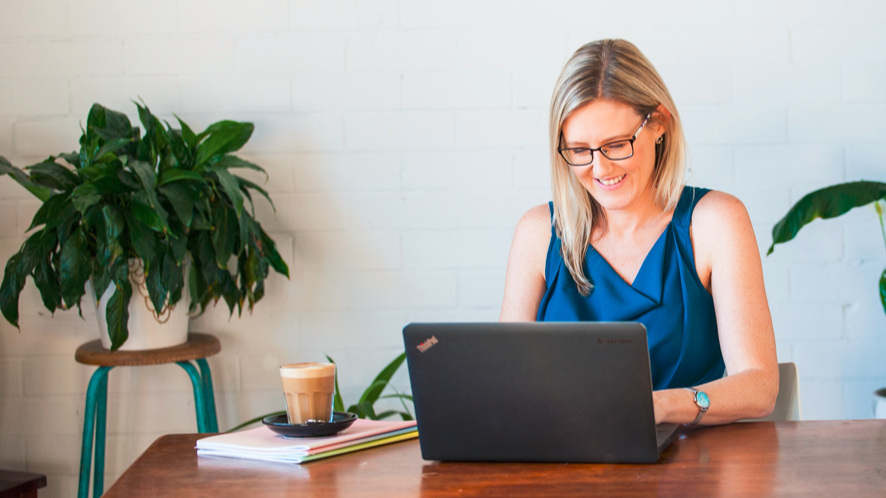 Website Creation and
Content Support
Keep your website current & converting.
You have the vision, I can help take care of the technical detail...
There aren't enough hours in the day right? You're trying to grow your business and take care of your family. You need to focus your energy where it can have the greatest impact, serving your customers.
You have big plans and they're starting to get results but you're wasting too much time trying set up landing pages and emails when technology really isn't your strong suit.
What if you could team up with someone who IS tech-savvy and LOVES making sure all the pieces of the puzzle fit together. I can help bring your strategy to life without you spending HOURS bashing your head against a keyboard!
I personally built everything you see here on this website and have helped dozens of clients organise their businesses to be more productive.
Examples of Website support available:
Website Maintenance & Online Presence
Website updates

Blog post and video uploads

Online course content uploading and setup

Basic graphic design via Canva

Editing and Proofreading

Adding Tags & Images to Blog Posts

Adding pages

Rearranging navigation menus

Creating a new website using Squarespace
Platforms
Squarespace and Wordpress

Integrations with Mailchimp, ConvertKit, ActiveCampaign & others

Wordpress plugins such as WooCommerce, quiz makers and PDF embedders.

Integrating landing pages, lists, websites etc
Our rate is $55 per hour.
If you have all your content and branding information ready, it can happen pretty quickly.
We can also work out a package rate based on your requirements, or a min/max number of hours per week to work within your budget.
Here's what you get:
I'll research your current website and social media to get an understanding of your business, style and messaging. If we're going to work with you on creating new marketing elements, I'll then be able to match new creations to your existing brand presence.

A 30 minute strategy call to go over your current goals and plans and what tasks I can take off your plate.

Message me anytime! I know as a business owner we get ideas in the middle of the night. So shoot through any questions or thoughts through as you think of them and I'll get back to you ASAP on my next working day. (Before we get started we'll establish available working days and your preferred online communication tool. eg. Slack, email, comments within Trello.)

Any logins you share with me will be securely managed within Lastpass password manager (AES-256 bit encryption ).

I'll document any new processes we come up with while working together, for future reference.
What's Next?
If what you've read here resonates, and you want to take that first step to making a change, then stay in touch and be the first to find out when we're taking on new clients.
Sign up to the waiting list below, and in the meantime I'll be sharing my concrete knowledge base and resources, like the apps I use every day, and the ins an outs of hiring a VA, and more, to get you started.
Websites created in Squarespace: